The run time of how to make an American Son is approximately 1 hour and 30 minutes, there is no intermission.
For information about our venues, click here.
---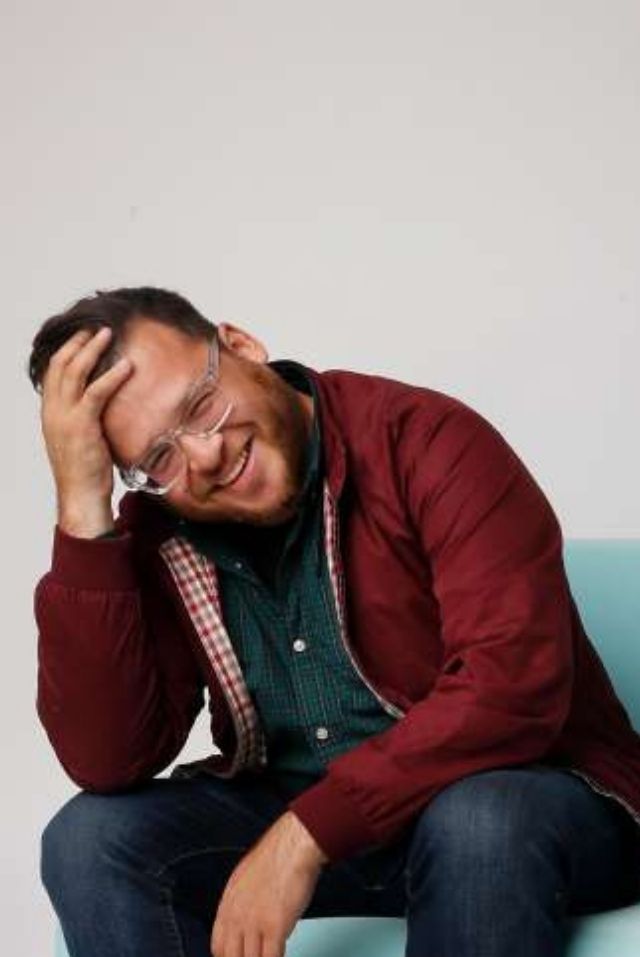 Q&A with Playwright christopher oscar peña
Recently, Associate Artistic Director Chanel Bragg sat down with christopher oscar peña, ATC Artistic Associate and playwright of the upcoming production how to make an American Son, which is premiering at ATC. In addition to being a playwright, peña is currently a television writer for several shows on HBO, Hulu, and ABC.
Q: When did you first discover your love for writing?
A: College. I was always a reader, but it wasn't until college that I ever really started writing things down in earnest … and started taking what I had to say seriously. It sounds crazy, but it wasn't until the great playwright and mentor Naomi Iizuka pulled me aside and said, "You're a storyteller," that I realized I could put things into words on paper and build something out of them.
Q: How did you cultivate that love into a profession?
A: Many people go to college to find themselves and to discover those passions. I think because I was the son of immigrants, finding myself felt like it should come with a purpose; it cost too much (literally) to just do that for pleasure. When I figured out I wanted to be an artist, I applied to the most competitive schools, programs, and fellowships. I figured if I couldn't get into some of those, then the real world after that might be too hard or not worth it. But every year, as long as I could crack one yes, I knew I was on the right path; I didn't need the whole road right away, just one brick in front of the other. Continue Reading …
About the Play
To know chris peña is to come face to face with a hurricane — intense, relentless, focused, and deliberate.
To know chris peña is to know passion, humor, generosity, and spirit.
To know chris peña is to know talent.
His play how to make an American Son is fueled by these emotions and a point of view about what it means to be an immigrant in America at this moment in time.
From the first page, where, while setting the scene, we are told, "Everything is in the details," we are reminded of another play about fathers and sons, where we are instructed, "attention must be paid." Father (Mando) and son (Orlando) are of different generations, with different goals and expectations; we see this in the initial scene where Mando confronts Orlando over how blasé he is about what they have: money, cars, clothes. The disconnect is not specific to this family, but in the hands of peña, we learn the cost of working one's way up the ladder. Continue Reading …
---
---
Know Before You Go
---
how to make an American Son Spotify Playlist
---
Cast
Creatives